How to set license-free channel lock?
1589341047
To set license-free channel lock is a big feature for TD-M8 radio, TD-M8 as a small and clear voice license-free radio, some functions also can be operated by the keyboard, like turn on/off VOX function and lock channel.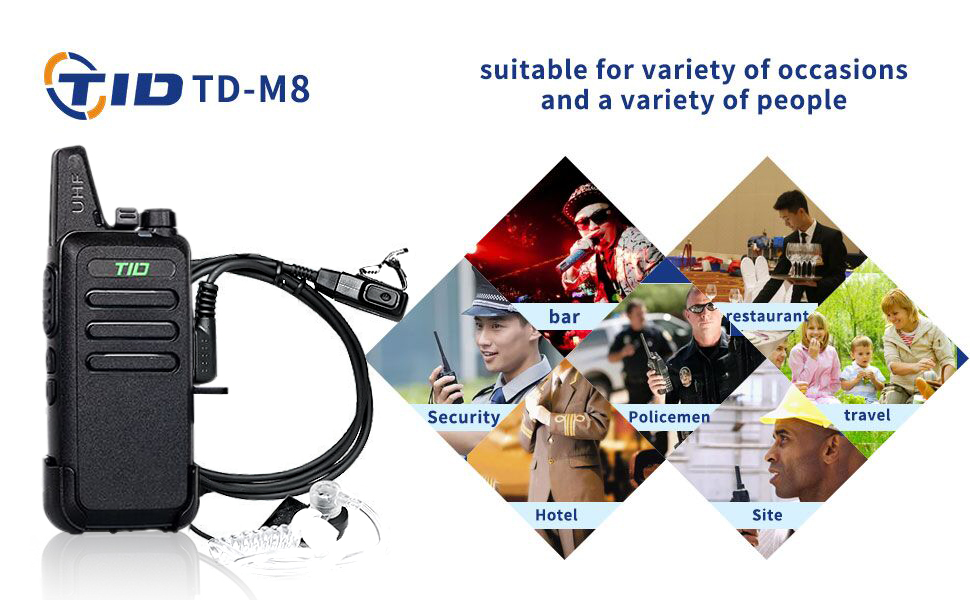 Setting TD-M8 channel lock
Operating steps
In any channel, Longly press '+'and '-'at one time. You will hear 'di' once time
after done, only PTT key can be used, the channels are locked. In the same way, you will hear 'di' twice times, the channels are unlocked.
The significance of the feature
The function is the main purpose for a safety feature, if you're a volunteer firefighter, and you would like to use the radio to communicate with your teammates during operations, so to avoid accidental frequency changes with the channel selecting knob, you have to use this feature to lock all channels, but it's still no problem to talk with your teammates
The difference from the busy lock and channel lock
The busy lock: when the function opened, you only hear to the voice from other radios  but you can't speak with other any radios
The channel lock: when the function opened, the current channel and other channels can't be switched, but you can talk other radios when press PTT key
If you would like to learn more TD-M8 and TD-M8 lock channels function, please feel free to contact us by email.